In this e-commerce SEO case study, we share with you the powerful impact that search engine optimization had on our client's e-commerce website.
Our SEO strategy was to use guest posts and link inserts as a way to quickly increase organic search traffic.
Why did we take this approach?
In 2021 the winter season and the holidays were fast approaching – we had three months to create a festive season miracle.   
When you sell clothing and accessories this is the most lucrative time of year for e-commerce sales, and we needed to jump in and help our client increase revenue, making it a jolly ole' time of year for everyone.
Can anyone else hear the jingles in the distance?  Anyway, we digress. 
Long story short, we did it!   The client's category pages hit those keyword rankings in all the right places like eggnog hits your stomach on a cold winter's day and yes, it felt good!
If you're interested in what we did, keep reading and we'll share with you how we applied a successful SEO strategy to rank in Google search results. 
Backstory
Without enough traffic flowing to an e-commerce site, it's just like an ornament – it has no real value, but it looks nice.  
The best marketing efforts of e-commerce brands to attract clients to their products often hit a brick wall when the same attention isn't given to their website. 
So the main goal of ecommerce websites is to rank the most profitable category pages and to do this they have to be seen on popular search engines.   
The good news was that our client already ranked in the top 10 for some keywords, but the most important pages ranked on the 2nd and 3rd pages of Google – not such great news.
Commerce websites have unique challenges when it comes to SEO results and we had to be aware of these and respond accordingly.  Many of these challenges are due to the number of product pages and unique content structure.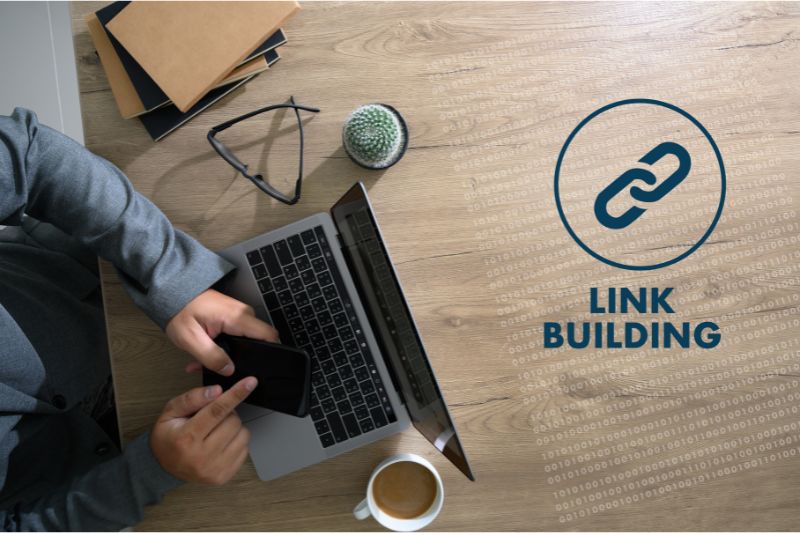 If you want to understand these challenges, keep reading.   If not,  skip this section and go straight to the two core challenges of our client below. 
Product page duplication:  Pages that differ only in product size, color and product variations may be viewed as duplicate content by search engines. 
Keyword targeting: Conducting keyword research and mapping specific keywords to relevant category pages can be a real challenge, especially if an e-commerce business has an extensive inventory. 
Backlink acquisition: Earning quality backlinks is key for SEO success.  E-commerce sites find it difficult to attract high-quality backlinks as opposed to content-driven sites. 
International SEO: E-commerce sites targeting multiple countries or regions may face challenges with international SEO. Implementing hreflang tags, handling currency and language variations, and addressing regional search engine preferences are critical considerations.
The Client's Unique Challenges
Our client was having two core challenges:
#1 The client's products are pretty specific, which makes it difficult to find relevant link opportunities.  Highly specific products cater to niche audiences which can mean fewer relevant websites and blogs to approach. 
Since we have a team of seasoned link builders who are super good at searching these things out, we were confident that we could get around this. 
#2 We noticed that competitors were actively building links and improving their e commerce SEO. Their link profiles were also expanding, making it harder for us to catch up and surpass them. 
However, there was one element to the competitor's link profiles that we could capitalize on for our client – the links were relatively low quality.   
Low-quality links are those which are not directly relevant to the competitor's niche, do not have high-quality content, have unconnected anchor texts and are filled with paid advertising thereby causing them not to qualify as high-authority websites. 
This information was gold and meant that we didn't need to build 100s of links to pass them.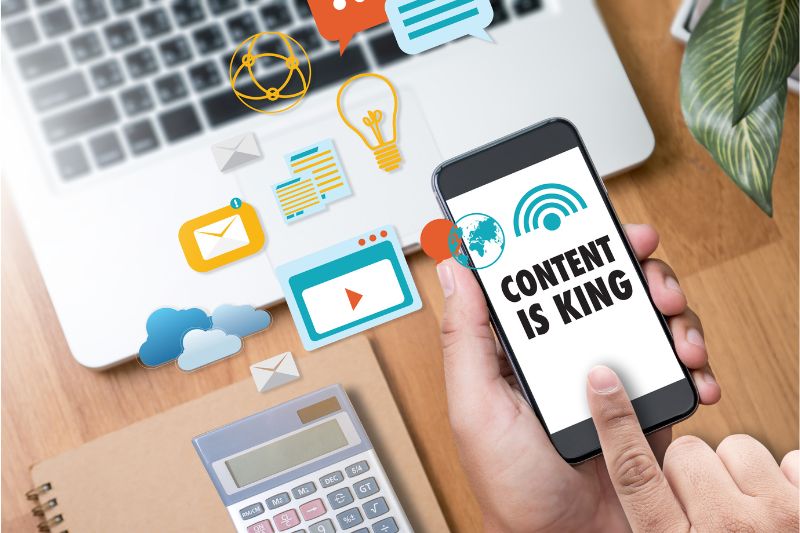 SEO Tactics – Our Plan of Attack
There were three category pages where our client wanted to improve keyword rankings.   Getting in the festive mood, we put our SEO-thinking party hats on and decided to go with two separate link-building campaigns.
Next, our thoughts went to our own client's existing link profile and anchor text distribution.   Was our client making the same mistakes as the competitors?   We had to know.
This is what we found:
They often used aggressive anchors that mainly consisted of target keywords they were trying to rank for in search engine results.  
This is very unnatural and risky.
Why are aggressive anchors risky?
Pausing for a moment, let's discuss this.  It's one thing to make statements like this and another to explain the effects of it. 
Think of anchor text as a bridge between two pages.  The anchor must link two relevant pages together like a bridge has to be built on a strong foundation on both sides so that it doesn't collapse.  
When crossing over the 'bridge' to the other side, you must feel like you achieved something i.e. that you actually came to a place you wanted to be. 
Search engines are user-orientated.  They answer the queries of organic users and aim to make the experience of finding information as easy as possible for them.  For instance, Google likes a smooth transition between engaging content. 
So, it might seem like you'll rank higher if you can create anchors that mainly use keywords.   However, most of the time doing this leads to an unnatural link and you get penalized manually or algorithmically.     
We made the decision to also use partial, branded, and random anchor texts when building links.  New customers and potential customers want to take advantage of using links that naturally lead them to solve their problems.   In this case, the solution is our client's site.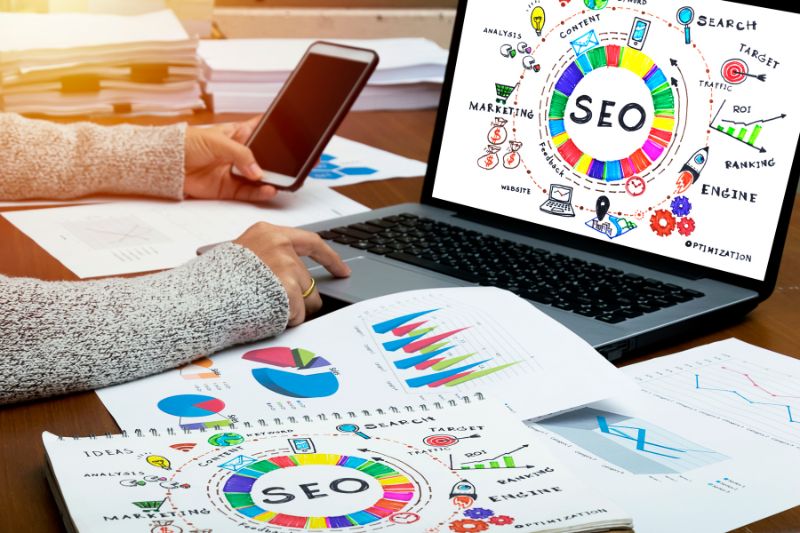 #1 Guest posts
With both link-building campaigns, we aimed to find link prospects as relevant as possible. You see getting high-quality backlinks from authoritative websites is the objective of guest posts. 
Looking at our list of prospects,  if the page wasn't about the broader niche topic, we created a guest post that then acted as the 'bridge' between the two relevant topics.   
The broader niche that our client belongs to is vast and so it was easy to find guest posting opportunities.  
– Creating our prospect list
Our list of prospects was created using Ahrefs Content Explorer.  We wanted to only contact sites with a Domain Rating (DR) of at least 30 and that has at least $1,000 of organic traffic value.
This article further explains why we use traffic value instead of organic traffic, but the idea is that it will give us a higher-quality list of prospects.
– DR ratings
A website with a domain rating of 20-25 is most likely either a brand new website, doesn't have significant content development, lacks relevant internal links, or is considered a 'spammy' website because it's filled with all kinds of ads. 
Any e-commerce SEO case studies that claim success linking to these kinds of websites should be scrutinized carefully for facts.  Our advice is that taking advantage of 'cheap tactics' or 'black hat' link building can only lead to problems for your whole website in the future. 
#2 Link Insertions
At this point in our strategy things were looking pretty good.  But we were soon going to need those SEO party hats again because the link insertion campaign was tricker to implement.   
We were up for the challenge.  Nothing was going to ruin our drive to increase the joy of our client, and thousands of consumers over the holiday season.  The Grinch wasn't going to come around this year!
We got to work and pretty soon the team found roughly 500 websites that had good quality metrics, and that talked about very relevant topics.
Results Overview
And here it is!   The results of the step-by-step approach we took to increase the organic traffic for our client.  The numbers speak for themselves and they were steadily on their way to meeting their sales objectives.
Organic Traffic Numbers
We grew their organic traffic from a little under 6,000 visits per month to over 34,000 per month. 
All the client really needed was a focused effort on links and as you can see, we achieved a 3-4x traffic growth by the holiday season.  This was achieved in just under 3 months.   The great part about this kind of work is that it's the gift that keeps on giving because the traffic kept growing once the season was over.
ROI for the Client
The chart above describes the relationship between the monthly cost ($1,200), the cumulative cost of the campaign until now ($8,400), and the total value of the traffic generated until now ($28,900).
So, let's take a look at the return on the client's investment.  
The average cost per click in this niche is $1. The campaign turned ROI-positive during the 2nd month when the traffic increased by nearly 5,000 visitors.
The client achieved first-page rankings for the most important pages before the Holiday season. The rankings kept climbing and we're now in the phase where we're competing within the top 3.
This website was already well-established which helped to get results faster.  It had a DR of 30 and a good amount of internal links and high-quality content that was already ranking in the top 30 results. 
The fruits of our work started to become visible fairly quickly after we started and once relevant and authoritative links started rolling in, traffic followed.
SEO Strategy – The Specifics
#1 Built 42 guest post links
The average DR of the links was 46 and the median organic traffic was 9,800.
#2 Built 21 link insertions
The average DR of the link insertions was 44 and the median organic traffic was 13,900.
You can see from the numbers that it didn't take months of effort and thousands of links to achieve these results. This made our client very, very happy. 
Mission accomplished! 
Future Plans for the Campaign
We will continue to build links to the most important pages to achieve the first position for all of them.
In addition, we performed a link gap analysis to find pages for the client that only need a few links to get a significant boost.
We then sorted the pages based on potential ROI and are now building links to the pages with the highest ROI on the link-building investment.
Can We Do the Same for You?
You might expect every SEO agency to answer YES to this question. But the truth is SEO can add tremendous value and do it quickly only when certain criteria are in place. 
When will SEO results take longer to achieve?
Well, the simple answer to that is: When you've messed up your website by allowing low-quality content, haven't been too picky about your guest posts, and have entertained just about every advertiser in town.  In fact, there are some websites that just cannot be saved and you may need to build a new one to start ranking. 
However, if you have a pretty good DR rating, some good quality content, and are making some effort to turn your website into a reputable and high authority site, then you will see results.
The only way to figure this out is to do an SEO audit and get to the bottom of why your e-commerce category pages are not ranking. 
Our team is standing by to do the same work for you.  Getting hold of us is simple and we will give you the same attention we give our other ecommerce clients.
To see if we're a good fit – contact us, share your website and we'll dig a little deeper to understand if we are actually able to add value to your business. 
If not, we don't want to waste your time or money. 
Have a kickass day! 😉