Once we created a dedicated category page for them, they started ranking in position #13 without doing anything else. 
If you only rank with a product page and if you have more than one product within the category, Google doesn't know which page to rank for that keyword and ends up ranking none of them. 
Category pages list different products and gain natural internal links and power from the products within the category itself. 
Also, if your competitors have a category page and you do not, you're giving them an unfair advantage. You don't want to do that. 
How?
To find these missing pages, we use many different strategies. 
#1 Analyse your competitors
The first step in the process is to analyse your competitors and see which product and category pages are bringing them traffic that we also sell, but don't currently have a dedicated page for. 
You can search around on your competitors' websites to find pages like that.
Or, if you'd like to shortcut the process, you can simply add your competitors to Ahrefs content gap analysis and look for keywords that they rank for that you do not. 
This is what we've done for the Mayorgacoffee.com's website below: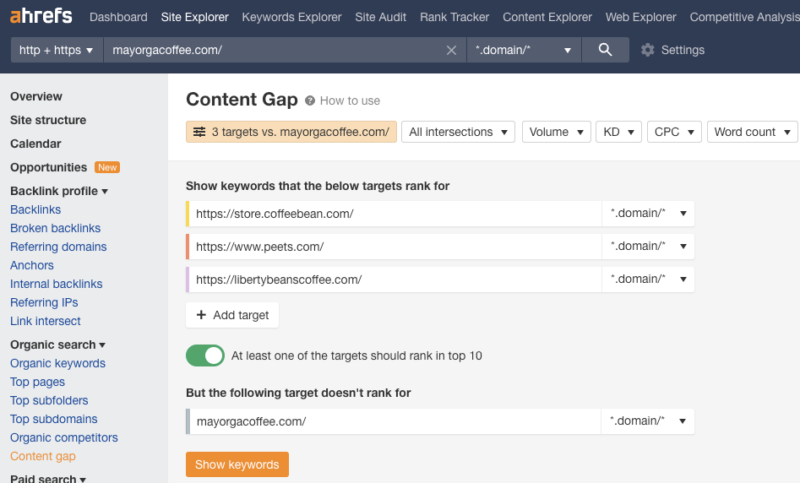 By plugging in just 3 competitors, we got back a list of over 2,000 keywords. 
Here I've highlighted some of the keywords that I'd be interested to research more: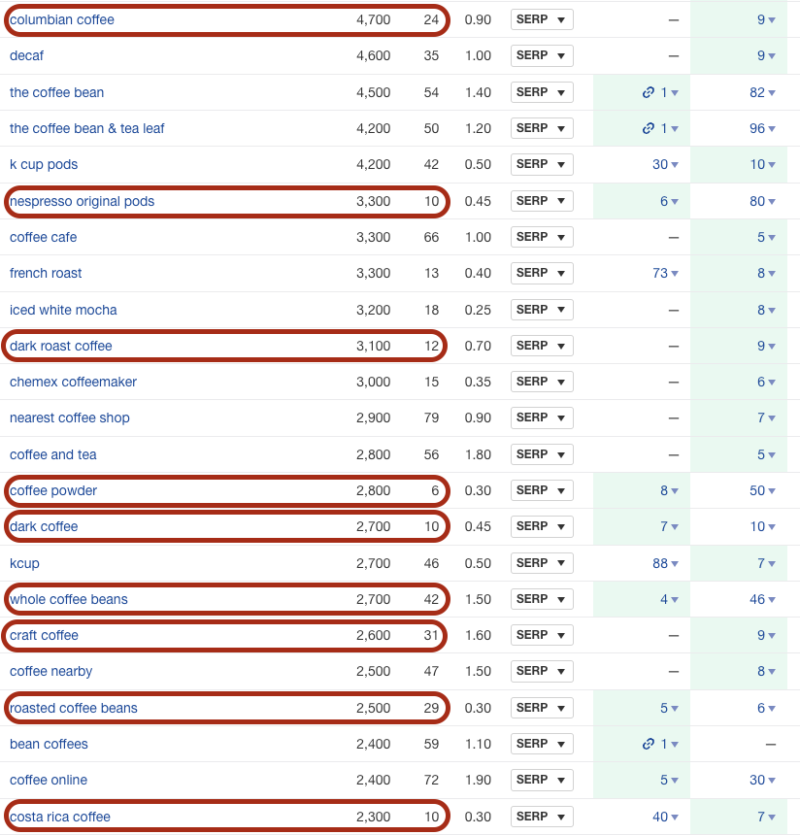 These are all keywords that Mayo doesn't already rank for – so they probably don't have a dedicated page for these or they're poorly optimised. 
Whatever the case, we can fix that. 
Also, we like to start this process by going after the keywords that our weaker competitors are ranking for, because then we know it's easy for us to beat them once we simply create a page to target that keyword. 
By weaker I mean newer websites with less authority than ours. 
#2 – Analysing your current keywords
This process involves looking at the keywords your products are ranking for, where a category page would be needed. 
Here again, you'll need an SEO tool to do this research.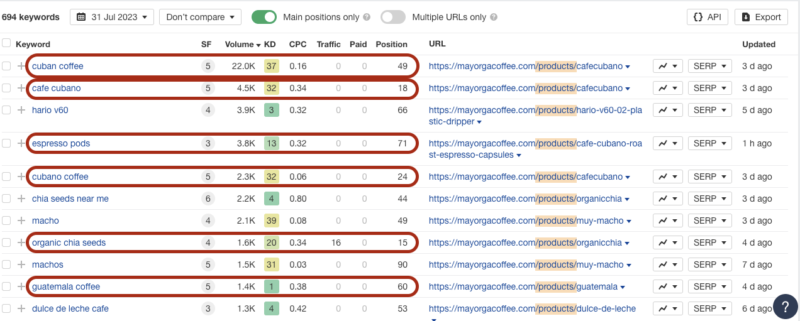 If we look for all the keywords that Mayorga is ranking for with their product pages, we find a number of "gold nuggets" here. 
If this was my business, I'd be super excited. 
Why? 
They are ranking in position #18 for the keyword "Cafe Cubano" with a simple product page. If they'd simply create a category page here, they'd rank much higher.
Also, it would only need a little optimisation and a few links, but the traffic potential is huge. 
The same goes for "espresso pods", "guatemala coffee" and "organic chia seeds" where the difficulty to rank is very low.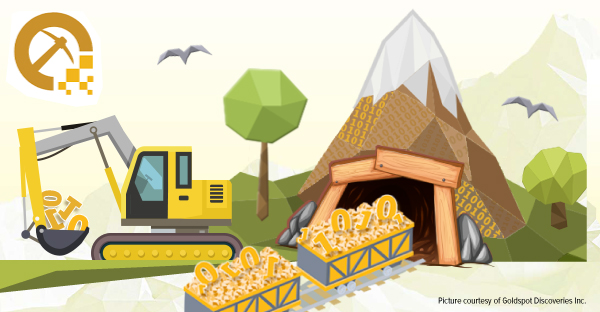 Finding a good keyword is like finding gold – you stand to add a good amount of additional traffic, sales and profits through that.