The other day I had a conversation with a friend who had just launched his online store selling handcrafted leather goods. He was baffled as to why his website wasn't getting much traffic, despite his belief that he had a good product lineup and site design.
"Do you remember the days when we used to walk through malls, and there would always be that one enticing store window display that would draw us in?" I asked him.
He nodded, reminiscing.
"Well," I continued, "In the digital realm, SEO is that eye-catching window display. It doesn't matter if you have the best products on the inside if no one steps in to see them."
The truth is, you can sell the best product in the world, but it won't matter unless you are visible to your target audience.
Enter eCommerce SEO.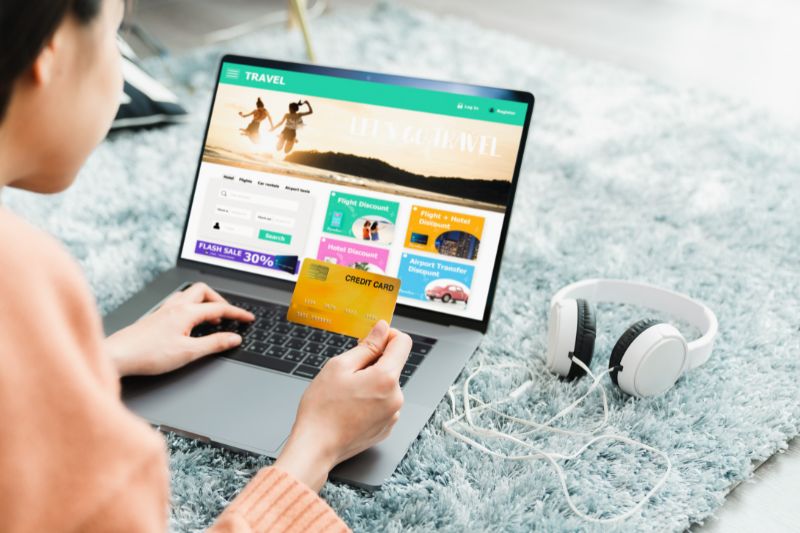 eCommerce vs. Non-eCommerce Sites
Non-eCommerce sites generally don't have the facilities to buy products online as that's not really their purpose. Their goal is to provide readers with information about your brand or product and encourage them to make contact with the physical store.
On the other hand, eCommerce websites are online shopping stores where users can order products with just a few clicks. The ultimate goal of eCommerce SEO is to increase sales and revenue by ranking product and category pages higher in search engine results.
| | | |
| --- | --- | --- |
| | Standard SEO | ECommerce SEO |
| Aim | To increase organic traffic and brand awareness and encourage specific user actions, such as signing up for a newsletter. | To increase sales and revenue by ranking product and category pages higher in search engines. |
| Keyword Research | The focus is on product and category pages | Focus on transactional and commercial keywords that indicate buyer intent. e.g. Dell laptop sale |
| Content | More diverse and includes a blog section, videos, and tutorials | Focused on conversions, clear CTA's, a smooth checkout process and customer reviews |
| User Experience | Focus on engaging the user and encouraging them to return or take an action like signing up for a newsletter, | Important for standard sites as many services will be location dependent |
| Local SEO | Important for standard sites as many services will be location dependant | Less important as product deliveries are often made worldwide. |
Regardless of the type of site you have, standard SEO principles form the basis for any digital marketing plan. They have been tried, tested and really work.
But now you want to take those tried and tested principles and adapt them to your e-commerce store.
SEO Challenges Unique To E-commerce Stores
Although standard SEO (search engine optimization) principles apply, there are some unique challenges an eCommerce store faces, for example:
Keeping your site structure simple while offering hundreds of products
Thin or duplicate content with poor product descriptions
Slow-loading pages from large image files
Trying to rank for multiple areas on the page, not just organic search results
Not enough content to build backlinks
Let's take a look at these one at a time and see how we can solve them.
Simple site structure
Both in standard SEO and eCommerce, you want to keep the structure of your site simple to make it easier for Google (and potential clients) to move from one point to the next.
But eCommerce sites present unique challenges because of the number of products sold that you need to link to. This is what your site should look like: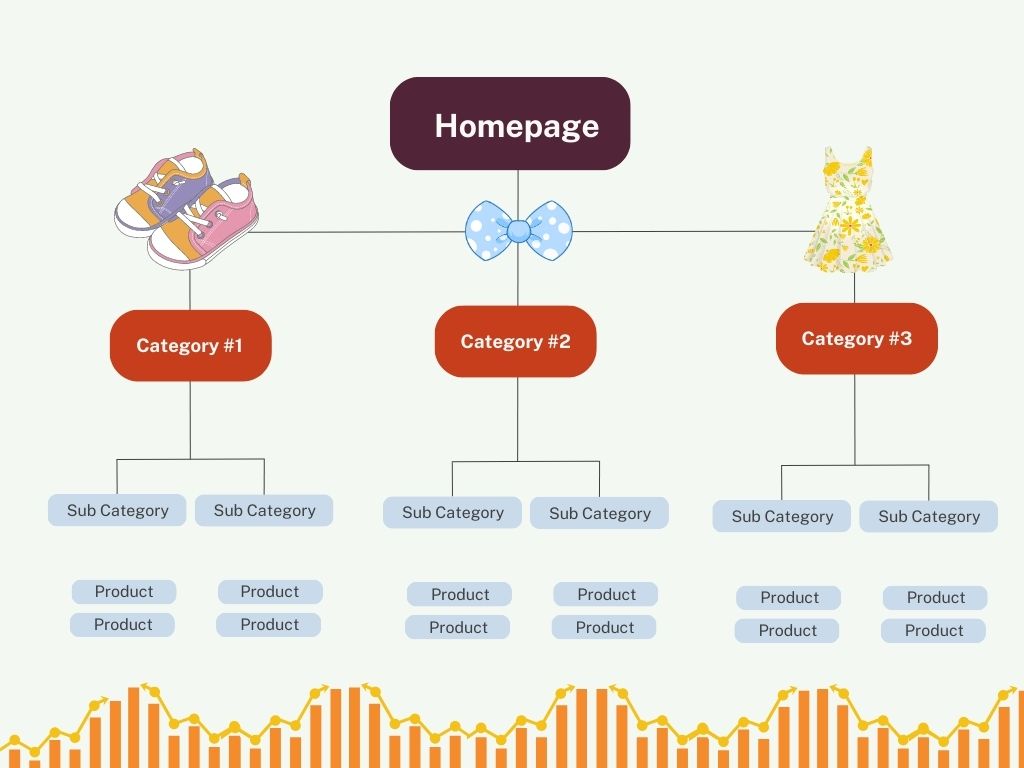 Put simply, the closer your products are to the Homepage, the more value Google gives them.
Also, if a product is important to you, such as a best-seller, you want o have as many links to it as possible, as this will tell Google it matters more than other pages on your site. You can achieve this by linking to the product, not only from the Homepage but also from a blog section or newsletter.
Find your way home using breadcrumbs
Breadcrumbs help visitors trace their way back to your home, category page or previous section. This is really helpful for eCommerce sites where a visitor might very well want to return to the main product category. It helps them get there in one simple click, as opposed to repeatedly using the back button.
Breadcrumbs also create a clear and logical hierarchy that helps Google's crawlers understand the structure of your website. This can make it easier for Google to index your content accurately and may result in better rankings.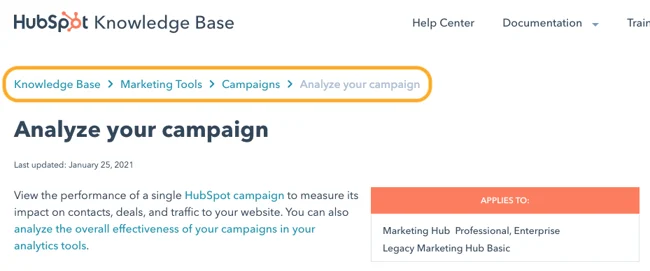 Hubspot.com
Thin and Duplicate Content
On a standard site, it's easy to create enough content for each page and write longer blog articles to include a long list of keywords. On eCommerce sites, this gets a lot harder as you want the images to do the talking for you. While limited, there are ways you can add content while still keeping the focus on the images.
Focus on product pages and descriptions.
I cannot emphasize enough how important it is to write original, well-thought-out product descriptions. Sure, you can just copy and paste a manufacturer's product description. But if you want to stand apart from your competitors and make sales, you need to write original, engaging content for each product. Why?
You want to tell Google what the product is and use your list of keywords
You want to convince your visitor to actually purchase the product
One doesn't work without the other. For example, you can stuff as many keywords in as you can, but will it motivate your reader to make the purchase? Probably not. As your potential client, I want you to tell me why your product is better than the next.
A very effective way to do that is by adding client testimonials and reviews to each product page.
Create a blog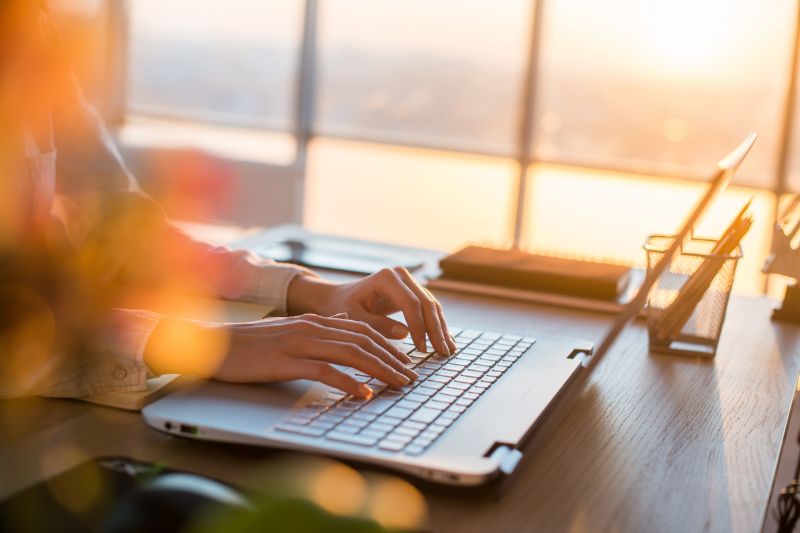 There's no reason why eCommerce sites can't create unique blog sections to promote their products and draw potential customers to their site. Here are a few content ideas:
How-To guides: If you sell clothing, you could create a guide on "How to style a maxi dress for every season."
Product reviews: If you sell laptops, create in-depth reviews and comparisons of the latest models
Educational content: If you sell skincare products, you can write an article about "The best skincare routine in your 30s."
Tips and advice: If you sell bags, write an article on "6 tips to maintain your leather bag"
Seasonal content: Articles like "Top 10 gifts for Dad this holiday"
Create a FAQ
An FAQ section is a smart and easy way to get relevant keywords and content into your website pages. And perhaps more importantly, give your visitors a better idea of your product and how your shipping processes work. The more information they are armed with, the more likely they will make the purchase.
Optimize Product Images
To optimize images on an eCommerce site for SEO, start by selecting the right file format; JPEG is typically a good choice for its balance of quality and file size, but consider WebP for even smaller files with great quality.
Now, let's talk speed—think of your website as a racetrack where fast loading times aren't just a luxury; they're a necessity. After all, they're not just vital for keeping your visitors happy; Google is also keeping score, using loading speed as a key factor when deciding your site's SEO rank. Regularly test your site's speed with tools like Google PageSpeed Insights or GTmetrix, and pay attention to their image-related recommendations.
Just as a well-chosen title can make a book irresistible, so can descriptive, keyword-rich file names and alt texts transform your images into SEO magnets. For instance, instead of 'IMG1234.jpg', use 'blue-womens-running-shoes.jpg', and for the alt text, describe the image as 'Blue women's running shoes.'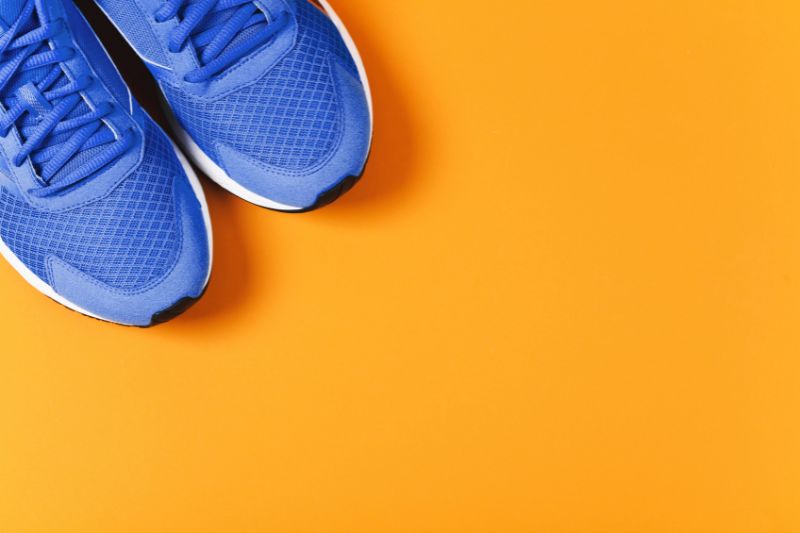 This makes your images more likely to appear in image search results, and it improves accessibility for users with visual impairments.
For more in-depth guidelines from Google themselves, see their list of Image SEO best practices.
Optimise for areas other than search
With standard SEO, the focus is on getting your article to rank on the first page organically in search. On the other hand, there are numerous places on a Google results page where you want your product to appear. These include:
Google Images Tab
Google Lens
Google Shopping Tab
Business Profile
Google Maps – Shows products nearby if you provide location data
That's a lot of opportunities for your product image to be displayed if optimized the right way, but you need to provide Google with the right product data.
Google can try to extract this product data themselves, but you can also directly tell them which products you want to show and give them the info they need. You do this by uploading your data to the Google Merchant Center.
Link Building
An eCommerce site consists mainly of product and category pages, so you will need to create additional, link-worthy content specifically for the purpose of attracting links. This includes creating videos and blogs, as mentioned above.
In addition, you can also have your products reviewed by bloggers or influencers, reach out to have your products appear in posts like "Top 10 gifts for Mother's Day", or get credit when your images are used by others.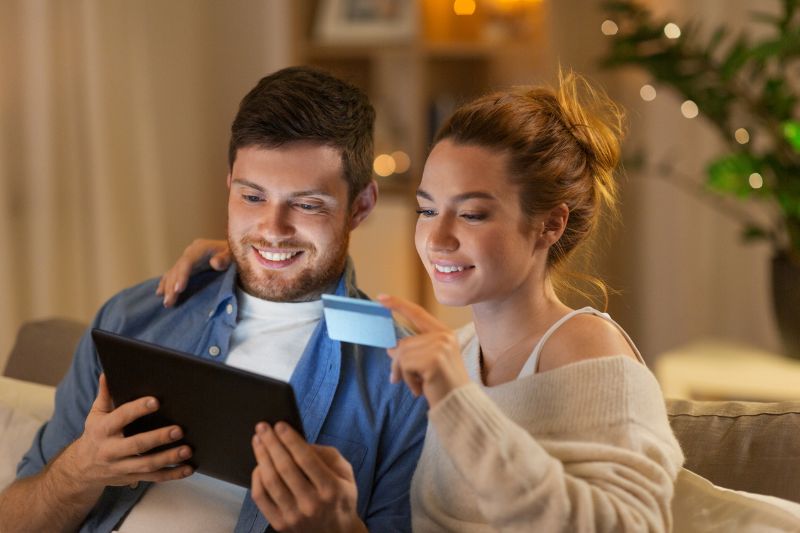 Conclusion
ECommerce sites do present unique SEO challenges that other sites don't. But get it right, and you will help hundreds, if not thousands, of potential customers get their eyes on your products.
We've tried to keep these tips as simple as possible, but there is so much more to it than what we can cover in one short article. If you really want to get into the nitty-gritty and dramatically increase your revenue, you could consider getting help from professionals.
Why not send us a message, and we will gladly get in touch to see how the Redbat team can help you?