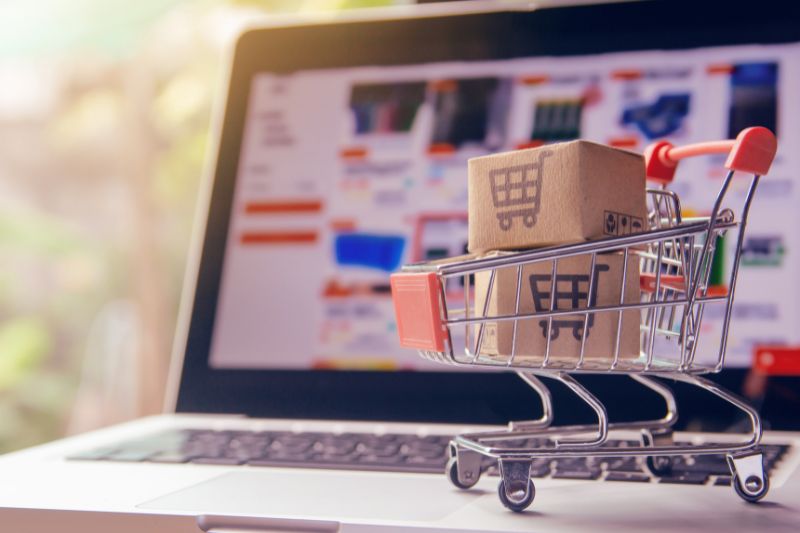 The world wide web is a big place, and it's constantly evolving. So, we can only estimate the exact number of e-commerce sites that are currently running.
Some estimate that number to be well over 25 million. (1) That's a lot of competition.
And rightly so, as this channel generates some serious cash. According to statistics released in 2022, retail e-commerce sales exceeded 5.7 trillion USD. (2)
That's 5.7 with 12 zeros, in case you were wondering.
With the potential payout for a successful e-commerce site being literally limitless, you want to be on that first page of Google search results. It's on these first pages where we see most clicks originate from.
When potential customers land on your website by simply searching a term, finding the answer to their question pops up in the results, and clicking on this result, it's known as organic traffic. I'll get into the benefits of organic traffic a little later on.
So, let's get into the nitty-gritty of what ecommerce SEO entails. But first…
What Is Search Engine Optimization Even?
Search Engine Optimization, or SEO in short, is optimizing a website to rank higher on search results.
And SEO encompasses various things, mainly categorized under on and off-page SEO and technical SEO. If you optimize your e-commerce website to tick all of the boxes that search engines like Google want you to adhere to, you're more likely to appear sooner in search result pages.

Just like a home-cooked meal is often brought together by the right amount of seasoning, a well-thought-out, beautifully designed website is enhanced by a good SEO strategy.
So, let's look at just a few SEO tips that you can action and draw more prospective customers through your virtual shop doors.
Here Are The Three Main Benefits Of Ecommerce SEO
Obviously, there are many benefits to applying good SEO practices for an ecommerce business, but let's have a look at the top three:
#1 Brand Awareness
One of the first steps to creating a successful sales funnel is becoming recognized by your customers. When people become familiar with your brand, they develop trust and a stronger connection with who you are as a company.
Brand awareness leads to sales. Sales lead to financial success.
#2 Enhancing User Experience
Can you see yourself returning to a brick-and-mortar store if you can't find the pay points or fitting rooms? Probably not.

The same goes for a virtual store. SEO helps you identify nagging points that stop customers from returning. This might be slow page speeds, an annoying checkout process, or just a difficult home page layout.
#3 Long-Term Growth
Paid search costs pose a real cashflow challenge for startups. And when you stop paying for those ads, they stop running.
A good SEO campaign will help lower paid search costs by driving search engine users to your website pages and limiting your dependency on paid ads.
And the best thing about this is that your SEO efforts will continue to send traffic your way long after the campaign has ended. This ensures long-term growth.
Climbing Search Engine Results Pages – One at a Time
One of the main benefits of eCommerce SEO is that your website will more likely be seen by potential clients ready to purchase an item you're selling.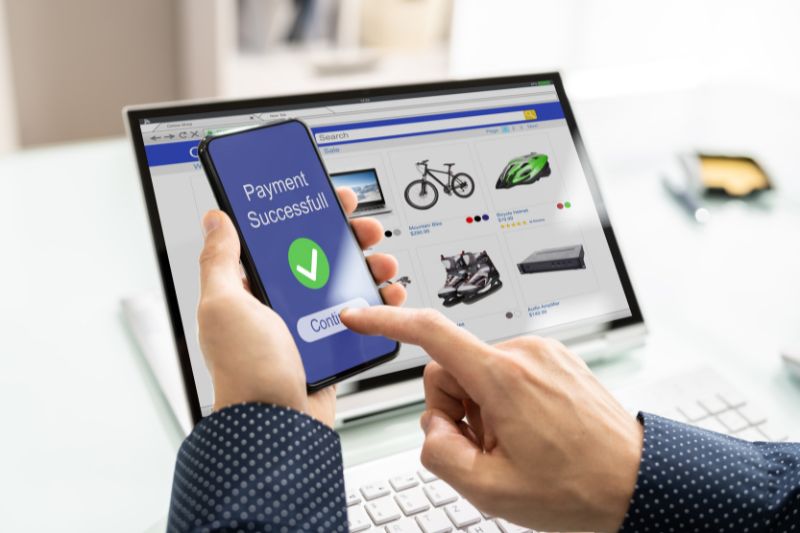 So, take a moment to look at your e-commerce website subjectively. Try to access it from your cellphone, tablet, and laptop.
Does it look as inviting as your favorite brick-and-mortar store?
Is it easy to scroll through the pages and find the product you're looking for?
Does each page load quickly?
Think about how your customers will feel when they shop on your platform. An ideal customer will love an online store as much as a physical one and be super happy spending their money there.
And if you find anything lacking on your site – optimize, optimize, optimize.
This will tell Google that your online business deserves a wider audience and will help you climb the results page ladder, one click at a time.
How Search Engines Notice Your Site
So, how does Google take notice of your E-commerce site? I mean, what makes your site any better than any of the other 25 million virtual stores?
Let's look closely at some key factors that motivate search results to rank websites where they do.
Optimized Content
Search engines prefer fresh or original content written to high editorial standards.
Gone are the days of stuffing as many keywords as possible into an article and making it all seem important and relevant but spamming the poor reader.
Several tools are available to check the quality of your content and ensure that you're writing it so that search engines will likely give you the nod of approval.
One of these SEO tools is SurferSeo, which uses an internal algorithm to give content a score out of 100 and helps keep the writer on track while trying to rank for a particular subject on Google.
Relevant Keywords
We all know what keywords are, but ranking for the relevant ones is where many website owners often fall short.
If, for example, you have an e-commerce store selling car parts, you need to identify words or phrases that fall under the umbrella term for car parts. An example of keywords for car parts could be headlights, spoilers, or side mirrors.
This is what's known as keyword research.
Finding terms that your competitors are ranking for can be done with a tool called Ahrefs. With this, you can see exactly what your nearest competitor is ranking for and target the same key phrases when creating content, optimizing it to rank.
Another important part of keyword research is finding long-tail keywords that are easier to rank for. These are simply longer and more specific phrases that people search for, so there will likely be fewer individual searches on these items.
But the payoff is that each person who searches these phrases already knows exactly what they want, which means a greater chance of selling the product.
An example would be ranking for Carbon Fibre boot spoilers or aero-dynamic side mirrors.
Backlinks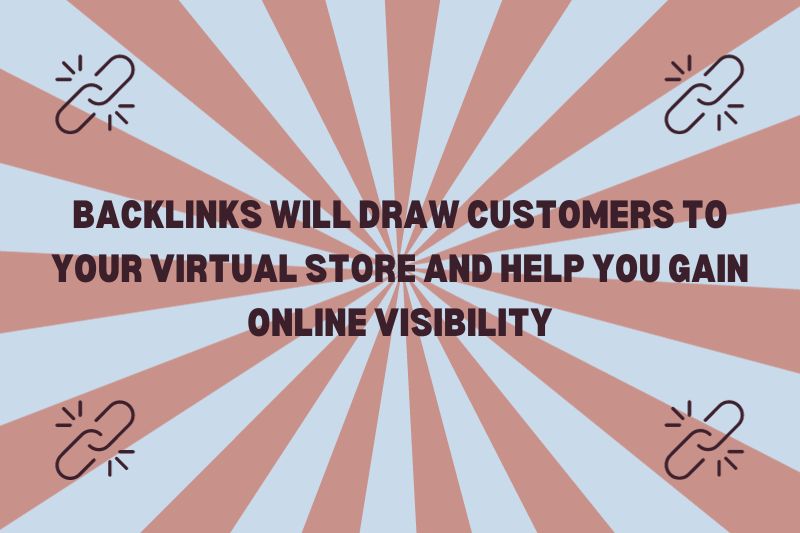 One of the most important ecommerce SEO strategies is link building.
Building links from relative, authoritative websites is like inviting like-minded friends to a party you're hosting. The more high-profile friends attend, the higher your street cred…
A backlink is just a hyperlink inserted into an article on another website that will drive traffic back to your page.
There are many back-linking strategies that you could opt for when building backlinks, but some of the most likely to have a real effect on your search results are guest posts or link insertions.
Guest posts are a good way to get a whole new audience to sit up and take notice of your e-commerce store. That's because you have control of the tone of whatever article will be posted on the host site.
This means you can steer the audience into whatever way of thinking will be most beneficial to your selling strategy.
Link inserts, in turn, are contextual links that are inserted into a pre-existing article that has been posted on a website. The downside to a link insert is that you don't get to write a fresh article, but on the upside, you gain a link on a page that Google has already indexed and is already ranking.
You also have the bonus of choosing articles from high-authority sites before requesting the link.

E-commerce sites that employ a solid back-linking strategy enjoy long-lasting benefits.
Best Practices for ECommerce SEO
If you want to achieve higher search engine results, remember to focus on the following with your ecommerce SEO strategy:
Page Speed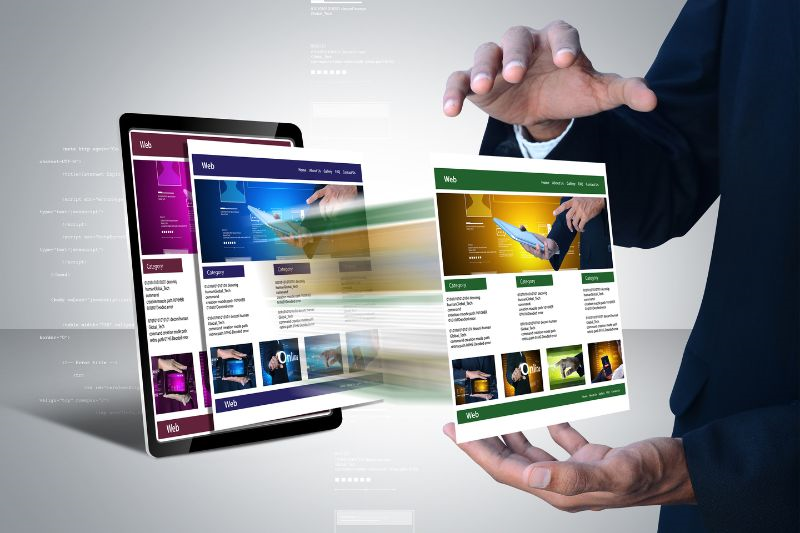 Studies have shown that nearly 70% of online shoppers are directly influenced by how long a page takes to load. (3)
The longer people wait for a page to load, the more likely they are to simply leave without completing a checkout.

So do a speed test by inspecting your web pages, especially your selling pages. A good target to aim for is a load speed of under 3 seconds. Any longer than that, you risk your prospective clients becoming impatient and taking their good money somewhere else.
Things like embedded videos, large javascript files, and high-definition images all slow down your page load speed. So look at your ecommerce website and try to speed things up as much as possible, especially your checkout pages – they often take an eternity to load!
White Hat Backlinks
In the world of link building, there are three different ways of building backlinks. White hat, grey hat, and black hat.
Here's a closer look at the different techniques used by link builders.
An oversimplified explanation of why white hat links are important is because search engines, like Google, want websites that naturally qualify to satisfy search intent to rank at the top of search results.
So, if you're buying backlinks, you're trying to "cheat the system" by making your website look more important or relevant than it really is.
Always look to white hat links that will keep Google happy in the long run.
Make It Look Natural
From backlinks to paid traffic and social media posts, the best SEO strategy can be described as the one that doesn't look like an SEO strategy at all.
This will make you appear at the top of the list for organic search results and help your site stay there in the long run.
Unnatural backlinks bought in a short timeframe will look unnatural and could cause Google to sandbox or permanently penalize your ecommerce site.
Converting Clicks To Sales
So, how do you get people to actually purchase a product from your site?
One major part of convincing people to follow through with a purchase is placing a call to action (CTA) button in strategic places.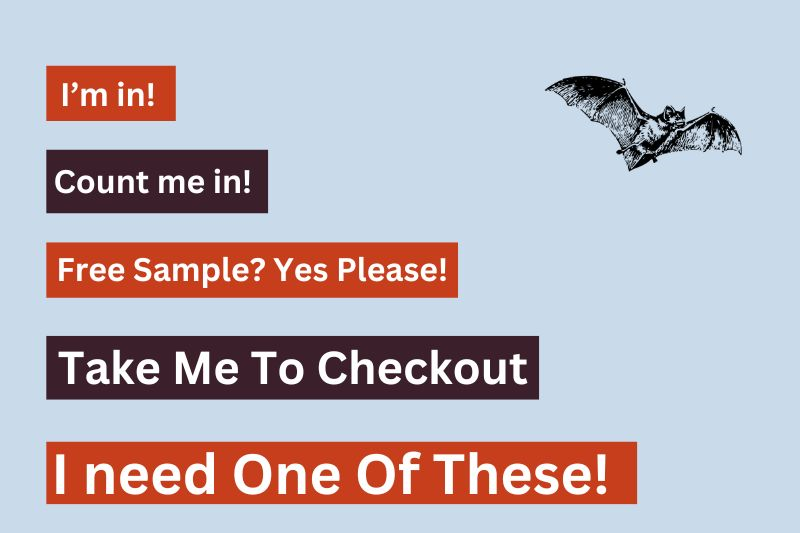 Make it easy for people to see the buttons. Change up the wording. Use enticing keywords like 'Yes, please!' and 'Free.'
These positive phrases help the customer make a decision quicker, translating into more sales. And that's ultimately what you're after as an ecommerce store owner.
Conclusion
It's worth investing in an SEO agency that will help you gain online visibility naturally or organically. Ultimately, you want a slice of the $5.7 trillion pie, don't you?
Yes, there are various things you can do as an ecommerce business owner to optimize your site to rank organically for keywords or search phrases that will drive free customers into your virtual doors.
But, professional SEO agencies can develop a marketing strategy to help you naturally reach your target audience.
Ecommerce search engine optimization has a better return on investment than paid ads because the effects of SEO remain long after a project is completed, unlike paid ads that will go down once you stop paying for it.
So get in touch with an SEO agency that will employ the best ecommerce SEO strategies in 2023 and get yourself some pie.
Article References:
2 – E-Commerce Sales Statistics
3 – Page Speed